Welcome to beausanders.org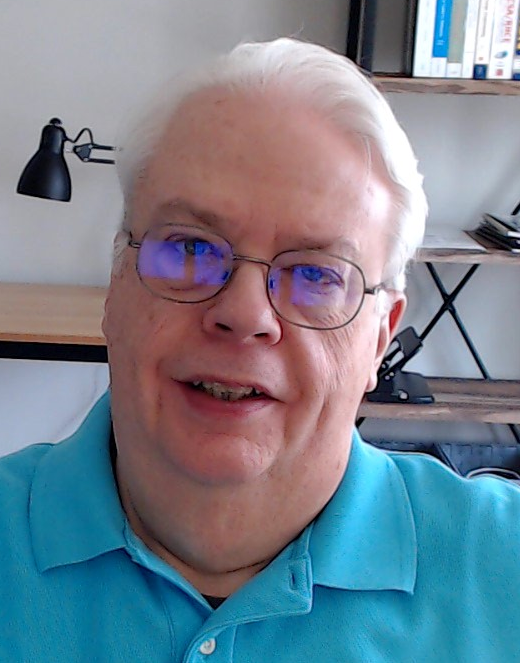 Beau Sanders
Professor in the Computer Technology Department
Greenville Technical College
Red Hat Certified Engineer (RHCE)
Red Hat Certified Systems Administrator (RHCSA)
Microsoft Certified Systems Engineer (MCSE4)
Microsoft Certified Professional + Internet (MCP+I)
A+ Certified Computer Technician
Linux + Certified Professional
Network+ Certified Professional
Main Campus • Office 223D
Engineering Technology Building (103)
Greenville Tech Office: 864-250-8314
Cell Phone: 864-235-7240
Click Here for Office Hours and Class Schedule
Click Here for Directions to Office 103-223D
By way of background, I was raised in Greenville not far from the main Greenville Tech campus, graduating from Greenville High School and the University of South Carolina. Along the way I attended Furman University for a few years while I was "finding myself". My dad was Chairman of the History Department at Furman, so I was raised in a family that was deeply involved in education. My younger brother is a retired Army officer. He lives in Kentucky near Fort Knox. My older sister was a nurse for many years before retiring. My mom was a substitute teacher in elementary schools for years. So it is easy to understand why I enjoy teaching.
My wife, Sharon, and I live in Taylors with our crazy cat named Leo. We have one son, Michael, who owns and operates The Starland Cafe in Savannah, Georgia.
In addition to being a member of the faculty at Greenville Tech, I was appointed Department Head for the Computer Programming Department at Greenville Tech in November 2010. In January 2013 I was appointed the Department Head for the Computer Technology Department after it was decided to merge the Computer Programming and Network Systems Administration Departments into one department. In May 2015 I moved to a new position as Academic Program Director for the Computer Technology Department. On August 9, 2019 I stepped down as Academic Program Director to spend more time teaching and developing courses for the department. Our department currently has over 500 active students participating in over 40 courses.
I also operate PM-Systems, a computer consulting firm here in Greenville. In recent history we have not had the time to do much consulting since joining the faculty at Greenville Technical College, but we still work for several select clients on a time available basis.
Click here to visit my blog. My e-mail addresses are Beau.Sanders@gvltec.edu, sandewbs@my.gvltec.edu, or beau@beausanders.org.
Please let me know if you have any questions. My telephone numbers are listed above.
Courses Taught (* discontinued):
CPT209: Computer Systems Management (A+ Core)

CPT238: Internet Scripting (PHP and MySQL) *

C

PT247: UNIX Operating System *

CPT248: UNIX Administration *

CPT249: UNIX Shell Scripting *

CPT257: Operating Systems Fundamentals (A+ OS)

IST192: Network Applications (RHCE) *

IST193: Linux Security Administration (RHCE) *

IST201: Cisco Internetworking Concepts (CCNA1)

IST202: Cisco Router Configuration (CCNA2)

IST203: Advanced Cisco Router Configuration (CCNA3)

IST204: Cisco Troubleshooting (CCNA4) *

IST220: Data Communications (Network+)

IST226: Web Programming

IST236: Mobile and Wireless Appliances *

IST241: Network Architecture (TCP/IP) *

IST256: LAN Desktop Technologies (Windows XP) *

IST257: LAN Server Technologies (Windows Server 2003)

IST260: Network Design ( old version of Senior Project) *
Find me on RateMyProfessors.com

Last Updated: February 18, 2023