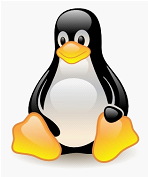 Catalog Course Description: This course will provide students with the skills necessary to manage Linux users and groups, secure a Linux server, and to deploy and administer the core network services in a Linux system, such as Apache Web Server, Samba File Server, BIND Domain Name Service, Network File Service (NFS), and other network services.
Purpose of the Course: Students will learn how manage Linux users and groups, as well as secure a Linux server. Students will also learn how to install and configure Linux network services including Apache Web Server (Apache), Samba File Service (SMB), Berkley Domain Name Service (BIND), Network File Service (NFS), Postfix E-mail Service, and other Linux network services.
The student support materials for IST191 are located here or on Blackboard. All IST191 Assignments, Lab Exercises, and Unit Tests will be submitted to Blackboard.
Easily find the current Course Schedule by clicking the IST191 Course Schedule button in the menu bar on the right.
Current IST191 Lecture Slides and IST191 Lecture Videos will be posted here.
If you need to look up a computer term, try out our Geek Glossary. Thousands of computer terms from our courses are defined in a user friendly database, a big help when studying class material.
This web site is intended for the exclusive use of students in this class. The purpose of this site is to provide copies of study materials and other resources that will help in the successful completion of this course. Students are encouraged to visit this site regularly and take advantage of these resources.